Wicked at the Apollo Victoria
Wicked: A Spellbinding Journey to Oz at the Apollo Victoria in London
Wicked is a spellbinding musical that takes you on a journey to the Land of Oz long before the arrival of Dorothy and her famous red shoes.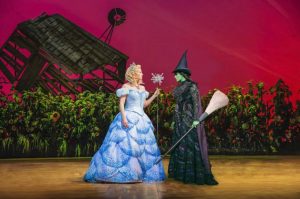 With its timeless music, powerful performances, and stunning sets and costumes, Wicked is a must-see for anyone visiting London. 
Here's everything you need to know about this incredible production.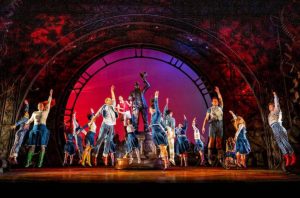 Location: The Apollo Victoria is a magnificent theatre located in London's heart of the West End. With its Art Deco architecture and elegant interior, the Apollo Victoria is the perfect venue to experience the magic of Wicked.
What to Expect: Wicked is a musical taking audience on a journey through the Land of Oz and the lives of its two most famous witches, Elphaba and Glinda.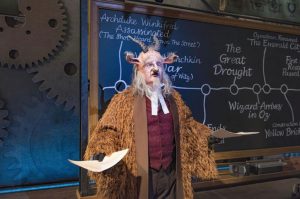 With its timeless music, including the hit songs "Defying Gravity" and "Popular," and powerful performances, Wicked is a spellbinding journey that will captivate audiences of all ages. 
From its stunning sets and costumes to its incredible special effects, this production is a true feast for the senses.
Suitable for All Ages: Wicked is a family-friendly production ideal for audiences of all ages. 
Children will be entranced by the magical world of Oz, while the powerful performances and timeless music will move adults. 
So whether you're bringing your family or a group of friends, Wicked is sure to be a hit with everyone.
When to Visit: Wicked is showing at the Apollo Victoria year-round, with multiple showings each week. 
Whether you're visiting London for a weekend or an extended stay, there is sure to be a performance that fits your schedule. 
You can book tickets in advance online by clicking the bottom of this page to check availability.
In conclusion, if you're looking for a truly magical theatrical experience, Wicked at the Apollo Victoria in London is a must-see. 
With its spellbinding music, powerful performances, and stunning sets and costumes, this production will surely leave you enchanted and uplifted.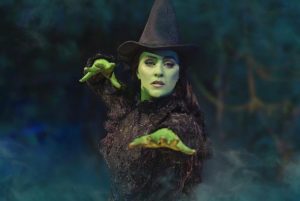 So why wait? Book your tickets today and experience the magic of Wicked for yourself!

(Official Ticket Partner – Save up to 20%
– No hidden charges)
---
Apollo Victoria Theatre
17 Wilton Road
London
SW1V 1LG
---
Venue Facilities:
Bar
Disabled toilets
Infrared hearing loop
Toilets
Wheelchair accessible
---
TIP: Are you planning to see a show on your next trip to London? You can save on London theatre tickets and make sure you get the best seat by booking tickets online in advance.
---
Guoman Hotels in London
An exclusive collection of four and five-star hotels in London, nestled in some of the city's most stellar locations.
Great Cumberland Place, The Royal Horseguards Hotel, and The Tower Hotel.
Each has its own character, identity and style – from exquisite elegance at the Royal Horseguards, to contemporary comfort at Great Cumberland Place.