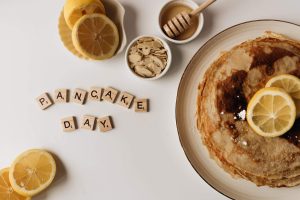 21st February
Pancake Day, already? That crêped up on us!
Get ready to enjoy some delicious pancakes at Covent Garden – the perfect destination for Pancake Day with a wide range of options to suit everyone's taste.
Whether you prefer traditional or fluffy buttermilk, sweet or savoury, or even matcha-flavoured pancakes, Covent Garden has got you covered.
We've compiled a list of the best places in Covent Garden to satisfy your pancake cravings, whether it's on Shrove Tuesday or any other day of the year.
From Avobar and Chez Antoinette to The Ivy Market Grill and Din Tai Fung, there's something for everyone.
So, batter up and head to Covent Garden for some mouth-watering pancakes!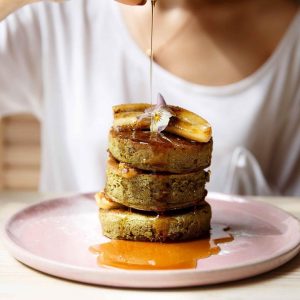 Avobar
Are you looking for the best pancakes in London? Look no further than our top pick for brunch in Covent Garden!
Their fluffy matcha pancakes are an absolute must-try, made with a delicious blend of coconut sugar, matcha powder, vanilla, and sour cream.
You can enjoy them sweet with roasted bananas and caramel sauce or opt for a savoury twist with sliced avocado, a perfectly poached egg, and your choice of smoked salmon or crispy bacon.
So take advantage of this mouthwatering treat! Avobar >
The Ivy Market Grill
Make your Pancake Day celebration special with The Ivy Market Grill's delectable pancake offerings.
First, indulge in the Classic Crêpes Suzette, which features Grand Marnier flambé crepes, Chantilly cream, orange sauce, and a scoop of vanilla ice cream.
Then, if you prefer American-style pancakes, check out their all-day menu, where you can enjoy their signature stacked pancakes served with whipped cream, fresh berries, and berry coulis. Trust us, these fluffy pancakes are delicious and worth a try! The Ivy Market Grill >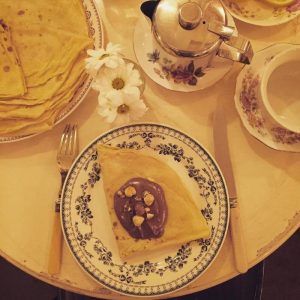 Chez Antoinette
Chez Antoinette is the place to be if you're in the mood for quality French cuisine inspired by Lyon.
Their menu features Tartines – toasted organic bread slices topped with various fresh ingredients.
The in-house chefs draw inspiration from the owner's family recipes and grandmother's cooking, resulting in daily specials of homemade soup and delicious pastries.
To celebrate Pancake Day, Chez Antoinette is offering traditional French Crêpes for a limited time, topped with your choice of delicious toppings such as fresh berries, whipped cream, organic honey, or Nutella.
There's even a rumour that a ham & cheese special crêpe will appear on the menu!
So don't miss out on this delicious opportunity to indulge in French cuisine. Chez Antoinette >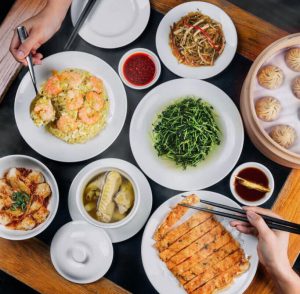 Din Tai Fung
If you're looking for a unique and flavorful pancake, look no further than Din Tai Fung's Crispy Golden Prawn Pancake 脆皮虾饼.
This iconic dish is unlike any other pancake we've had in a long time.
Made with minced prawn meat and vegetables and topped with a crispy bean curd skin, these pancakes are fried to perfection, resulting in a crisp exterior and a soft, bouncy texture with each bite.
To complete your dining experience, order a few steaming hot baskets of their signature soup dumplings and a bowl of tasty noodles or fried rice to complement your pancakes. Din Tai Fung >
It's a foodie's heaven!