Bring the whole family for a fun dining experience in the heart of Covent Garden. Our Family Friendly Restaurant Guide features options with children's menus and various cuisines to please everyone. Enjoy a meal together in the West End.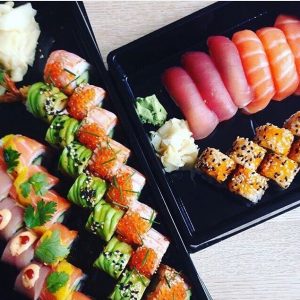 Sticks'n'Sushi
Sticks'n'Sushi offers a unique blend of traditional sushi and grilled yakitori sticks. Known for their fun, friendly, and affordable dining experiences, their large sharing platters make them an ideal choice for families and groups.
Signature dishes include beef tataki, tuna tartare, sushi platters, and soft-shell crab rolls.
They also have a wide variety of chicken, pork, beef, and vegetable skewers, and all are grilled fresh to order. Sticks'n'Sushi >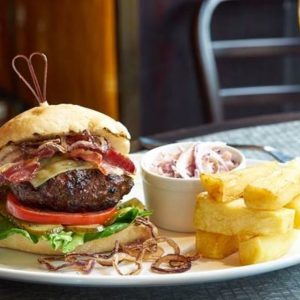 Tuttons
Tuttons is a Covent Garden staple serving British cuisine for over 30 years. Popular dishes include English Apple Cider & Onion soup, Tuttons Maple Cured Salmon with horseradish crème fraîche and herbed dressing, and Tuttons Smoked Haddock Fishcake with sautéed spinach and preserved lemon.
Another signature dish is the Beer Battered Haddock with hand-cut chips, minted mushy peas, tartare sauce, and Tuttons Homemade 8oz Beef Burger with mature Cheddar, tomato jam, and matchstick chips (adding smoked streaky bacon is highly recommended).
With a dedicated children's menu and reasonably priced pre-theatre menu, Tuttons is the perfect spot for families. Tuttons >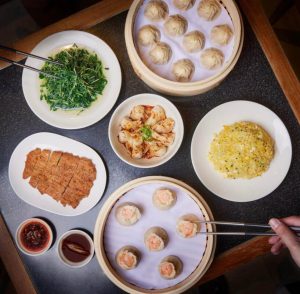 Din Tai Fung
Dumpling enthusiasts can now delight in the opening of Din Tai Fung in London. An extensive menu makes it an excellent choice for families and groups.
Signature dishes at Din Tai Fung include the world-famous Xiao Long Bao (Steamed Pork Dumplings), freshly wrapped in delicate dough and steamed.
Other popular options include steamed vegetarian dumplings, spicy wonton dumplings, dan dan noodles, and Din Tai Fung's renowned Steamed Chicken Soup, simmered to perfection over six hours.Din Tai Fung >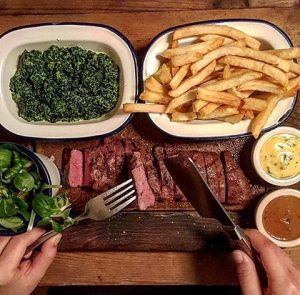 Flat Iron
"We work with our herd of rare and traditional breed cattle on the Flat Iron Farm in North Yorkshire as well as a network of small specialist farmers and butchers hand selecting their finest individual animals for us to source truly exceptional beef." – Flat Iron.
Flat Iron menu includes wines, sides, sauces, beers, cocktails and very own Flat Iron burgers. Visit Covent Garden's Flat Iron for newly crafted butchery and great steaks. Flat Iron >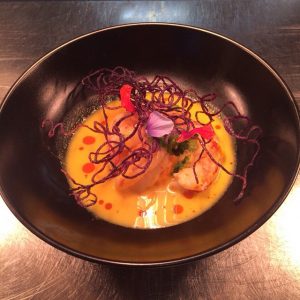 Floral By LIMA
Floral by LIMA is the sibling restaurant of the award-winning LIMA London and offers Peruvian cuisine. With an extensive menu, reasonable prices, and friendly service, families with an adventurous palate will enjoy the explosive flavours and signature dishes. Some must-try dishes at Floral by LIMA include beef empanadas with avocado cream, sea bream ceviche with tiger's milk, onion, avocado, sweet potato purée, and roasted pork belly with corn couscous and guava. Another popular dish is the miso salmon with green quinotto and seaweed crisps. Be sure to save room for the Alfajores, a traditional Peruvian shortbread with dulce de leche and coffee mousse. Proceeds from this dish will be donated to their charity partner, Crisis UK. Floral By LIMA >