Make your next school holiday a fun-filled adventure with a family trip to Covent Garden. From February Half Term to Easter, Summer holidays, or October Half Term, experience the best entertainment, theatre, shopping, and dining in a family-friendly environment.
Explore the iconic Piazza and historic Market Building for endless excitement for kids.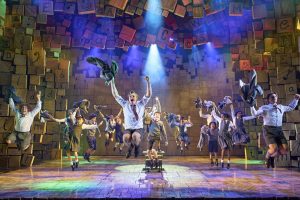 February Half Term in Covent Garden
Bring the whole family for a fun-filled February Half Term with our entertainment offerings.
Month of Musicals (3rd – 28th February): Experience the magic of Theatreland this February Half Term and celebrate the best of the West End. From "Matilda" to "Frozen," enjoy a lineup of world-class performances in the theatres surrounding Covent Garden.
Keep an eye out for exciting surprises to come. Check out our Month of Musicals today.
Family Fun at The Royal Opera House: Book a range of tours, shows, workshops, and family-friendly activities at the Royal Opera House in Covent Garden.
Family-Friendly Eating: Check out our guide to the best family-friendly restaurants in Covent Garden. Explore our top picks for dining with kids. Read the guide now.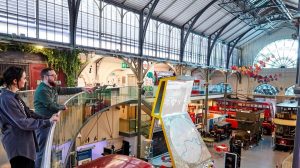 London Transport Museum: February Half Term
Celebrate the London Underground's 160th anniversary at the London Transport Museum during February Half Term. Enjoy interactive games and crafting activities that showcase the Tube network's role in connecting people to their favorite places. Half-term family activities run daily from 10 AM to 4 PM. Visit our award-winning museum today.
Join the Giant Game of Connect 4
Get ready for a giant game of Connect 4 with a transport twist on select dates from 11th to 19th February. Design your counter and see if you can travel across London without obstructions to reach your favourite destination.
Challenge Your Puzzle-Solving Skills on a Gallery Trail
Explore the Museum's galleries to find particular stop points and answer quiz questions about London Underground stations. Then, collect a letter at each location to uncover a secret word.
Write a Message on the #LoveTheTube Wall
Show your love for the Tube! Dedicate a love heart to particular people or places the network connects you to. Then, stick it on the Tube mural and share a photo of your message on social media.