Of all the places in London, there's no question that Covent Garden is a favourite with tourists and locals alike. Whether it's a cup of coffee or a delicious dessert, you'll find yourself drawn to Covent Garden as soon as you've had your fill of the famous sights around London.
There are many great places to grab an espresso and dessert, from the classics like Cafe Nero to recent additions such as Espresso Yourself!
Covent Garden has become synonymous with good coffee thanks to its old-school charm and laid-back vibe. You can go right when you order an Aussie latte or Americano – they're always going to be on point!
This place is perfect for hanging out with friends or enjoying quiet time alone. So don't miss this chance – head down today and treat yourself to a delicious beverage at one of these legendary cafes!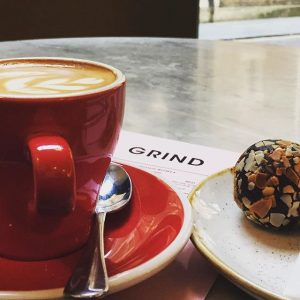 Grind
For those craving the taste of a classic Melbourne espresso, Grind is your go-to coffee house in London. Born from a desire to recreate the espresso taste found in Melbourne, they roast their signature House Blend daily before packing and shipping across the city.
Bold flavour and roasted to perfection make this coffee house one of the most popular in London. So if you're looking for great coffee in Covent Garden, don't look any further. Grind >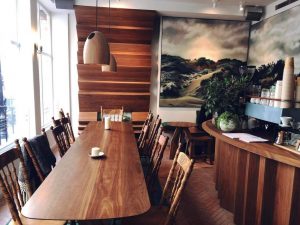 Abuelo
Coffee and board games? It sounds like a match made in heaven, right? Not at Abuelo! This Australian-meets-South American cafe is the place to be if you're looking for delicious light meals alongside your coffee.
They have a wide selection of fresh produce perfect for breakfast or lunch, and their single-origin coffees are always unique.
The food here is also delicious – so whether you're after something tasty or just fancy getting some caffeine, this is the place for you.. Abuelo >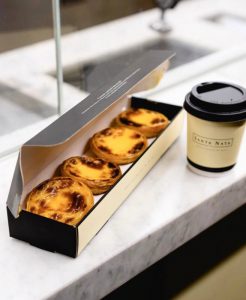 Santa Nata
Santa Nata is the go-to for your caffeine fix in Covent Garden! We've got your favourite coffee drinks and sweets under one roof. From the classic espresso to macchiato, we've got you sorted when it comes to caffeine.
Check out our selection of sweets too! Our custard tarts are unique and will surely put a smile on your face. Flavours include chocolate, salted caramel and more! Santa Nata >