For those who love all things sweet, explore some of London's top cookies, ice cream, and bakery treats in the charming Covent Garden.
Then, take a stroll around the Piazza and indulge in the best snacks the West End offers, curated by Clerkenwell Boy. So whether you're in the mood for a post-dinner dessert or a quick snack, this guide to sweet treats is a must-try.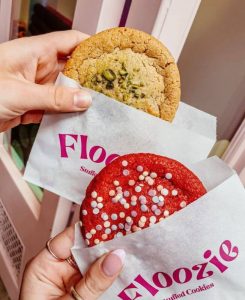 Floozie Cookies
Prepare for a one-of-a-kind stuffed cookie experience with Floozie Cookies.
Handcrafted by Chef Kimberly Lin, who has honed her skills at some of the top restaurants and bakeries in town, these cookies offer a wide variety of vegan options stuffed with irresistible fillings such as chocolate ganache, homemade raspberry jam, or date caramel.
A must-try is the vanilla and cinnamon crunch cookie filled with speculoos cream. In addition, keep an eye out for their unique monthly flavours, such as the choc fudge and pretzel cookie. Floozie Cookies >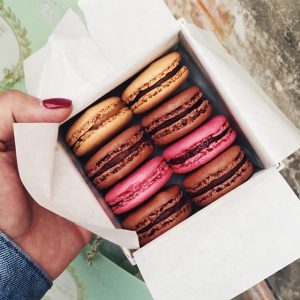 Ladurée
Have you come across the renowned macarons on Instagram? But did you know there's a special edition box made exclusively for Covent Garden?
The unique box features an elegant illustration of Ladurée's flagship store in the historic Covent Garden Market building. It makes an excellent gift for birthdays, anniversaries, or friends.
Fans can choose from various colours, flavours, and seasonal specials. But, of course, the chocolate and pistachio macarons are a must-try for a delicious sweet treat. Ladurée >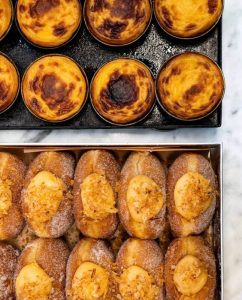 Santa Nata
For an authentic taste of Portugal, visit Santa Nata and try their freshly made Pastéis de Nata. These pastries are made with crispy, buttery, and flaky pastry shells filled with creamy custard and baked to perfection.
They are made fresh daily, and you can watch the chefs prepare them through the glass display. There are two locations to choose from in Covent Garden, and they also serve great coffee.
Also, keep an eye out for their seasonal specials, such as the Pastéis de Nata sundae and doughnuts. And don't forget to grab a box of 4 Nata's, as proceeds will be donated to their charity partner Crisis UK. Santa Nata >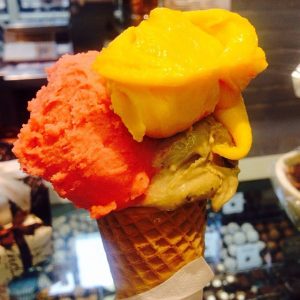 Venchi
Established in 1878, Venchi is a renowned purveyor of high-quality chocolate and confectionery, using many original recipes. They also offer some of the best gelato in the city, made with only the finest ingredients from Italy, free from artificial colourants, flavours, thickeners, and palm oil.
Their gelato selection features fresh milk, seasonal fruits, Piedmont hazelnuts, single-origin chocolate from Ecuador, Venezuela, and Peru, and green pistachios from Bronte.
The only challenge is choosing which sweet treat to try. Venchi >